Theft
Proof
Provide the ultimate protection from thieves

Weather
Resistant
Weather-resistant, corrosion-proof and built to last

Easy
Install
Simple installation to provide superior safety and security

Impact
Tested
Independently tested to withstand aggressive attacks and substantial forces
Ultimate vehicle protection
Motorbike stand and lock
Built from hard-wearing, high-quality materials, this stand will hold your bike's front or rear wheel securely, while the superior motorbike D-Lock and cable protect against theft.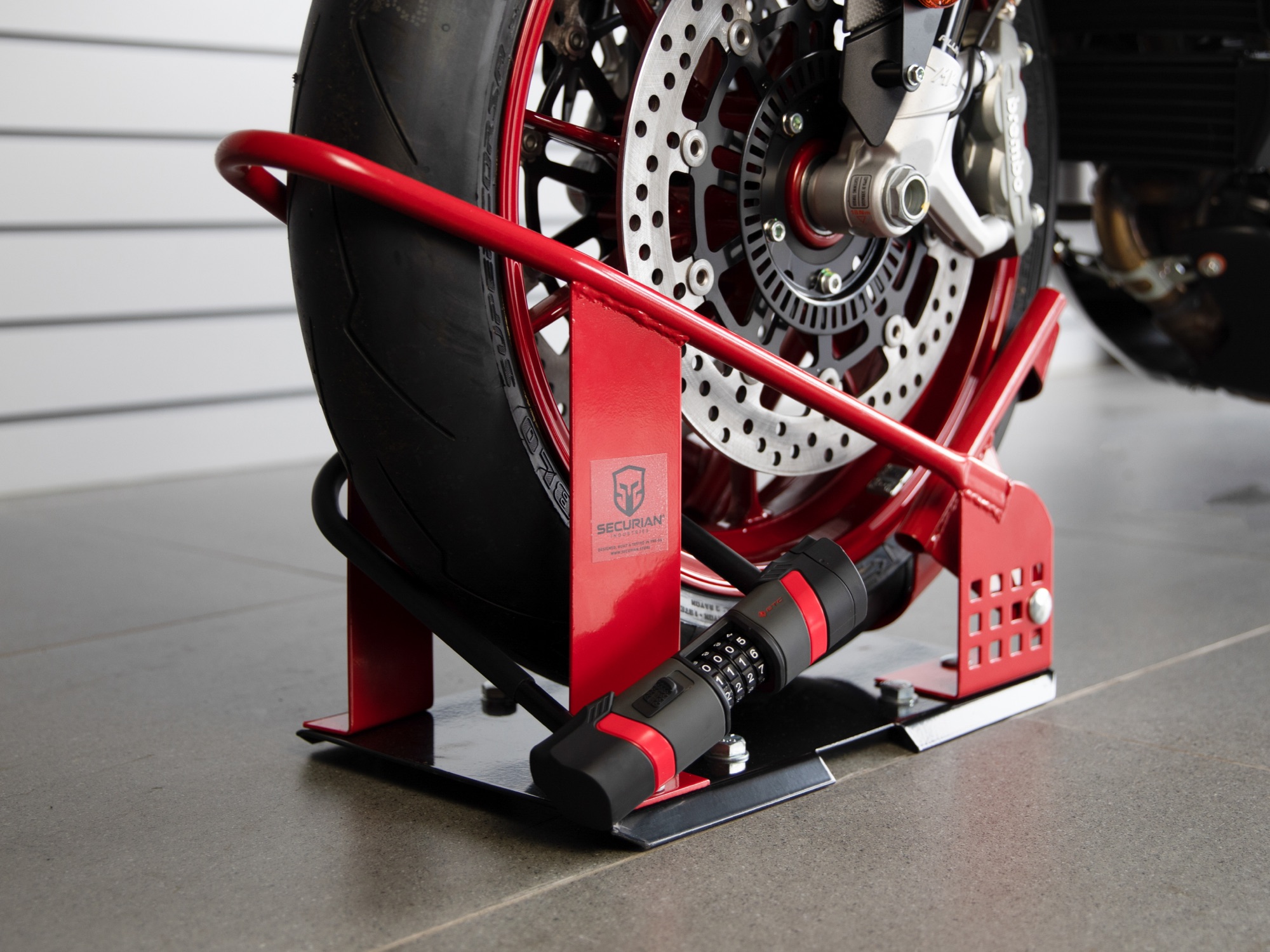 Strong and durable
Built to last
The toughened steel stand keeps your bike upright and provides a tamper-proof anchor point for securing your bike with the D-Lock (supplied). Mechanical testing has proven that the Securian Bike Stand and Lock can withstand immense pressure and sustained attacks without buckling breaking.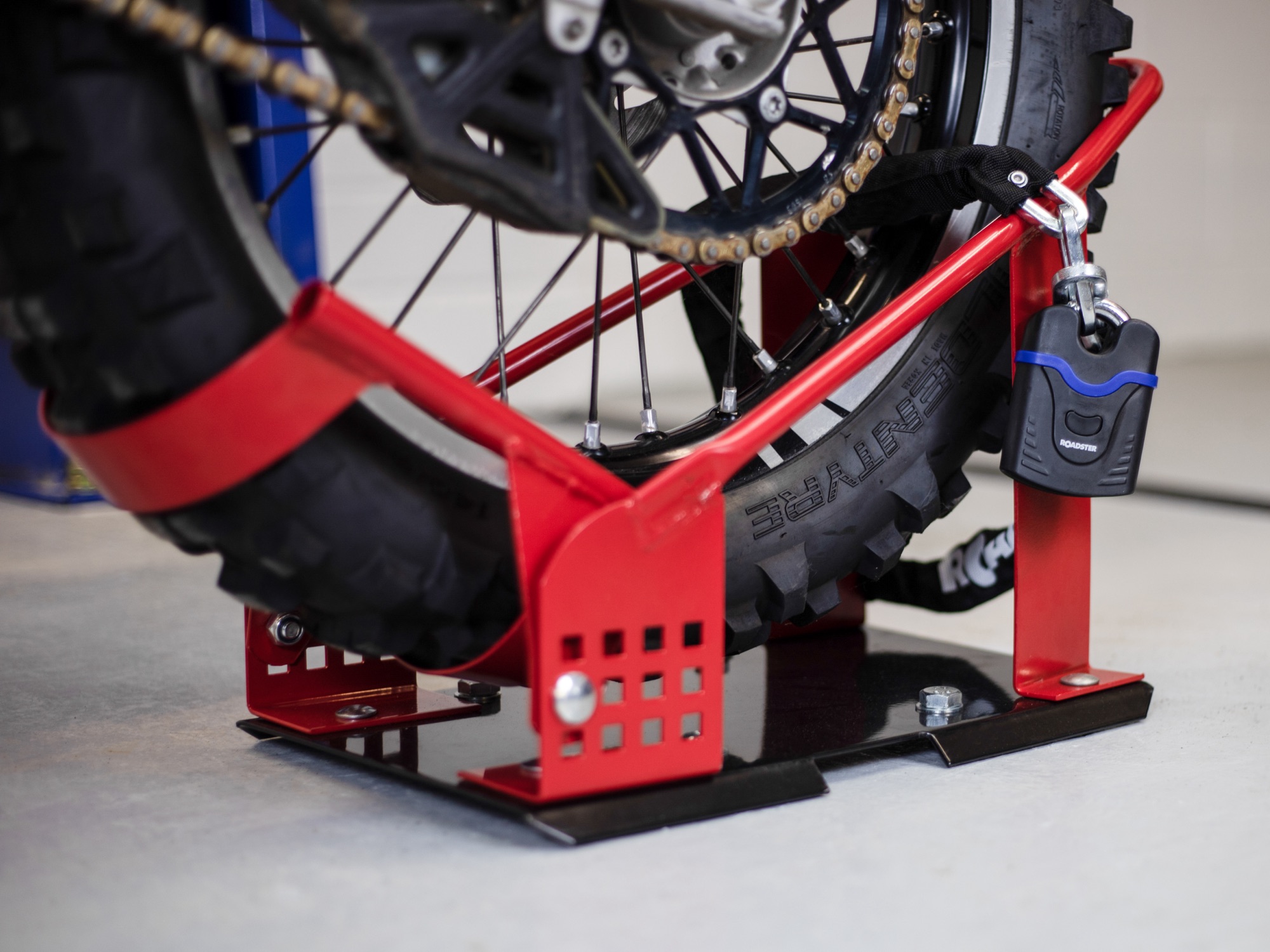 Quick and easy to install,
Fitted in minutes
Securian products have been designed for easy installation, we supply all the necessary fitments that you will need to secure and protect your asset day or night.
Link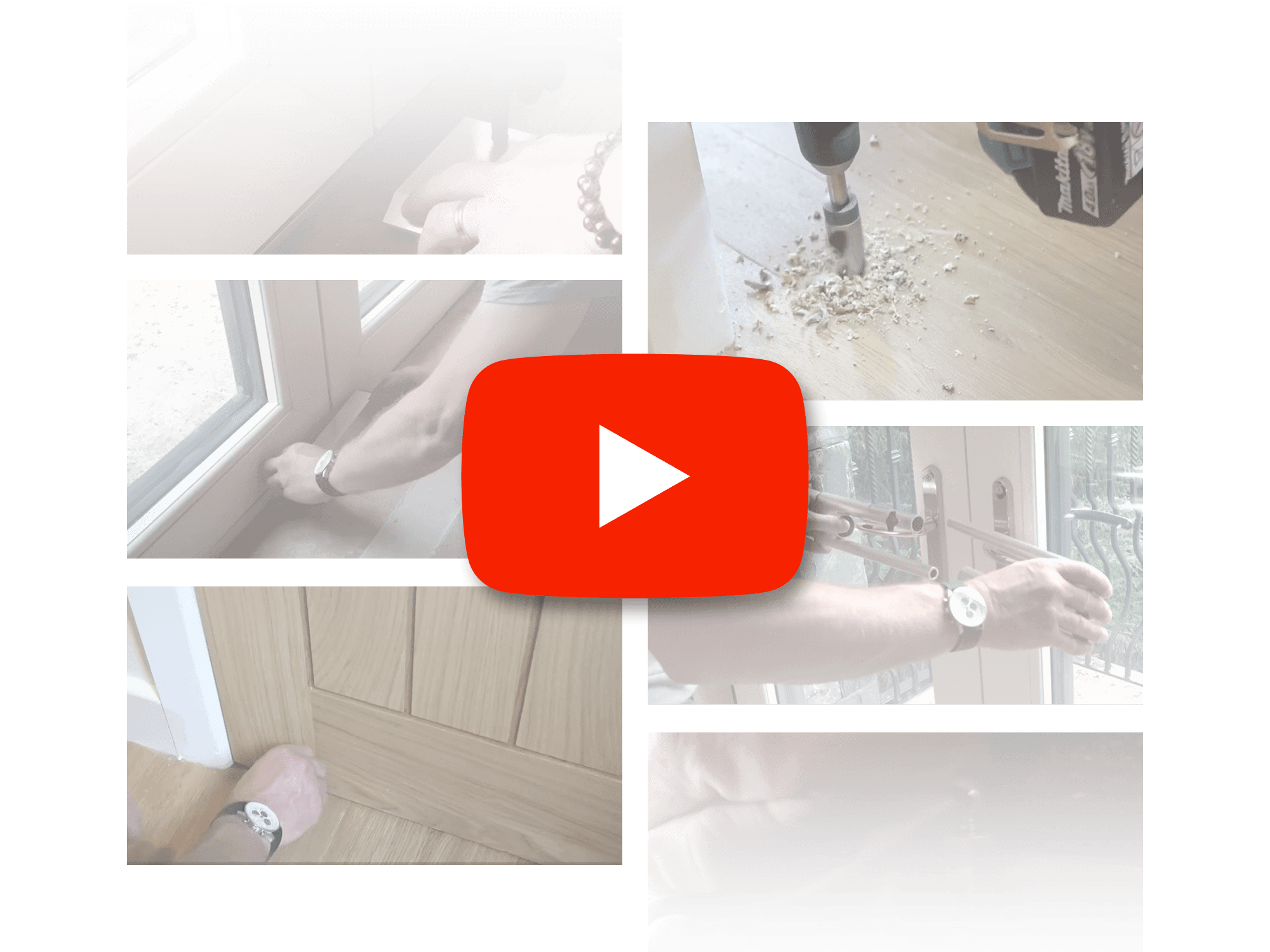 The bike stand can support front and rear wheels between 12" to 21", making it suitable for the smallest scooter to the biggest bike.
Designed, engineered and finished in the UK, the Securian motorcycle wheel lock stand and lock provides total protection for your motorbike or scooter.
The Securian Bike Stand and Lock is our premium bike security product. Designed by bikers, for bikers, it's the ultimate in garage or driveway security. Inside the box you'll find everything you need, including a stand and bike wheel lock, to provide superb levels of security.
The stand is built from hardened, corrosion-free stainless steel, which makes it suitable to use indoors and outdoors. It's secured to the floor with four tamper-proof masonry bolts that ensure it stays stable and secure.
The solid-steel stand provides a stable platform for your front or rear wheel. Once secured to the floor, the frame will keep your bike upright, where it can be locked in place using the exceptional quality, heavy-duty motorbike D-Lock (supplied). Together, the stand and D-Lock are almost impossible to break.
As well as superior security, the stand and lock keep your bike upright, saving space. It also functions as a motorcycle wheel chock, enabling you to service and maintain your machine.
Together, we believe the Securian motorcycle ground anchor stand and lock provide the highest level of motorcycle protection available in the UK today.
Securian Bike Stand and Lock Features
The Securian Bike Stand and Lock is a premium product that's designed, built and finished in the UK. It's packed full of features to keep you and your bike safe and secure.
Simply roll-in and lock-up, it couldn't be easier to store & secure your motorcycle.
Space-saving design that keeps your motorcycle upright.
Supplied with D-Lock and additional cable to secure to the frame, removes the chance of a wheel being removed.
4 Digit combination lock easy to use eliminates the need for keys.
Adjustable to suit various wheel sizes from 14" to 21".
Easy to install indoors or outdoors.
This modified bike stand has upgraded security bolts and fasteners for higher security.
Designed to be removable by the owner when required.
Additional security solutions such as the MC-1D may reduce insurance premiums.
Built from weatherproof materials and painted for corrosion resistance.
24/7 Security
The Securian floor mounted bike stand provides both stability and security. The stand acts as a motorcycle wheel chock, keeping the bike upright. It also functions as a secure ground anchor for motorbikes and scooters. We've paired our exceptional quality stand with a hard-wearing and heavy-duty motorbike D-Lock. They work perfectly together for your protection.
In mechanical stress tests, we've demonstrated that the bike stand and D-Lock can withstand stresses far in excess of the forces used during a typical bike theft. Even using specialist cutting tools and equipment, thieves will have extreme difficulties in denting the D-Lock. In most cases, they won't even bother trying.
What's in the box
The Securian Bike Stand and Lock package comes with everything you need to protect your motorcycle or scooter from thieves.
In the box you'll find:
High-quality motorcycle wheel chock stand.
Masonry bolts.
Superior quality motorbike lock (D-Lock and cable).
Installation instructions. Including recommendations for tools and drill bits and sizes for bolt heads.
Length: 520mm
Width: 270mm
Height: 350mm
How do I fit the Securian Bike Stand?
Everything you need to install the Securian Bike Stand is included in the package. The stand is secured to your garage or concrete floor using masonry bolts (supplied). You'll need a suitable drill and masonry drill bit to make the holes.
It should take less than an hour to fit your new floor-mounted bike stand.
Will the Securian Bike Stand fit my motorbike or scooter?
The bike stand can support front and rear wheels between 12" to 21", making it suitable for the smallest scooter to the largest bike. The D-Lock is long enough to fit through your wheel and brake discs, providing exceptional levels of theft protection.
Why is your motorbike lock so special?
We are aware of the current motorbike locks on the market and felt that they didn't provide the level of security and protection that we believe you need. As a result, we have sourced our range of D-Locks and chains made from the highest-quality, case-hardened steel. We believe these are superior to the majority of locks available for sale anywhere and are the perfect partner to our ground anchors, wall anchors and motorbike stands. The lock can be safely stowed under your bike seat.
If you want to double lock your motorbike for added security, you can double up with a wall mounted anchor and a hardened steel shackle security chain from Securian.
Can a motorbike lock and stand reduce my insurance premium?
Yes, they can. High-quality motorbike D-Locks and floor mounted bike stands and security devices such as the Securian Bike Stand can help to reduce your insurance premiums. You're demonstrating to your insurance company that you're serious about motorcycle security, and are making a bike theft much less likely. In fact, over time, the Securian Bike Stand and Lock can pay for itself.