Securian's French door and patio security products slide in place in seconds to provide the ultimate in property protection. Built from the toughest materials, they're tested to perform under sustained and persistent attacks.

Keyless
Security
Locks in place in seconds, with no keys or locks to use or lose

Easy
Install
Simple installation to provide superior safety and security

Impact
Tested
Independently tested to withstand aggressive attacks and substantial forces

Protect
Your Property
Engineered and manufactured in the UK, built to perform
PX-3
French Door Bar Lock
The Securian PX-3 is an exceptionally strong and secure French door security lock for use in the home or office.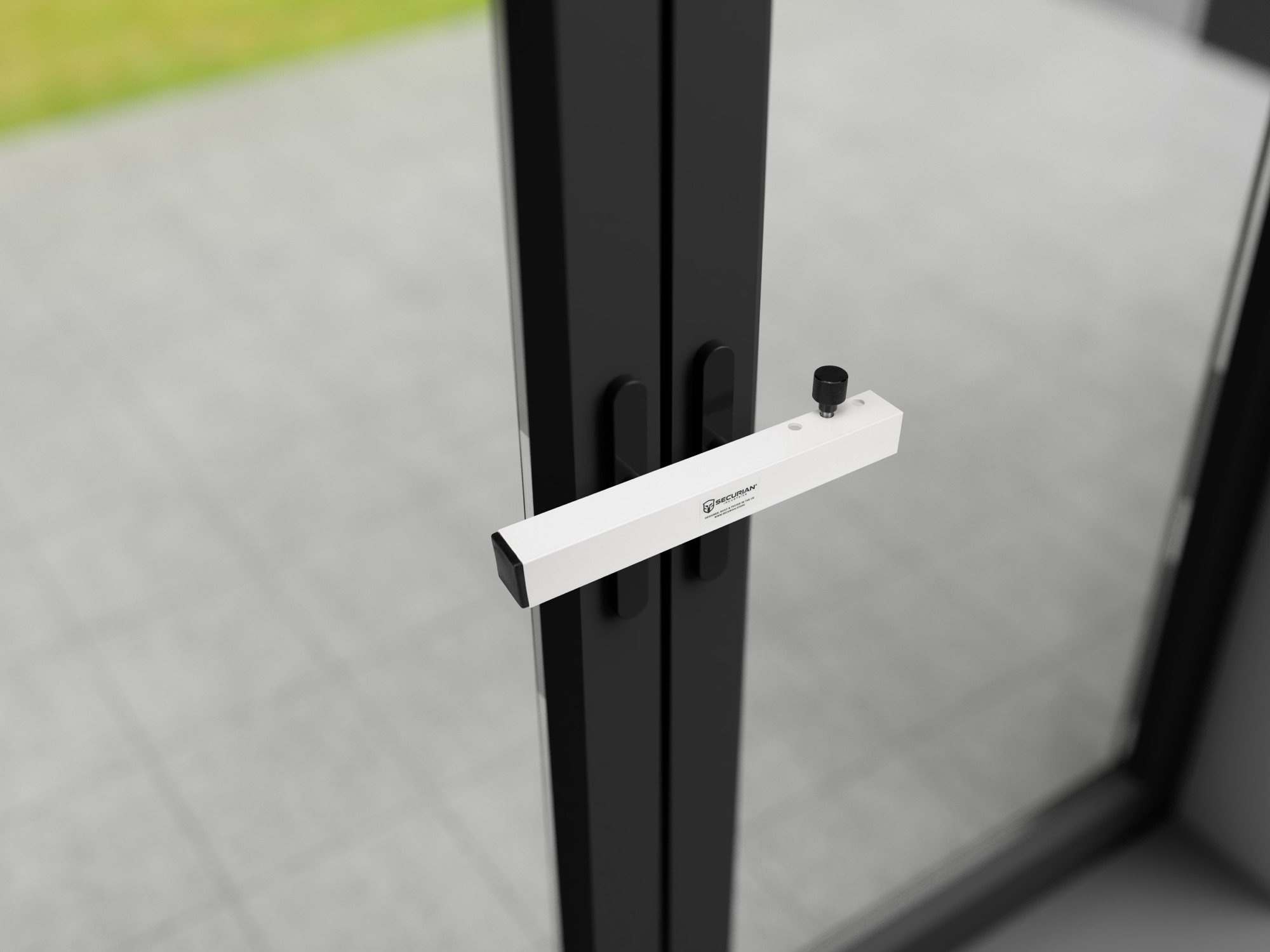 PX-1
French Door Handle Lock
Sliding into place in seconds, the Securian PX-1 patio door security bar is built to withstand the common forces used during a break in.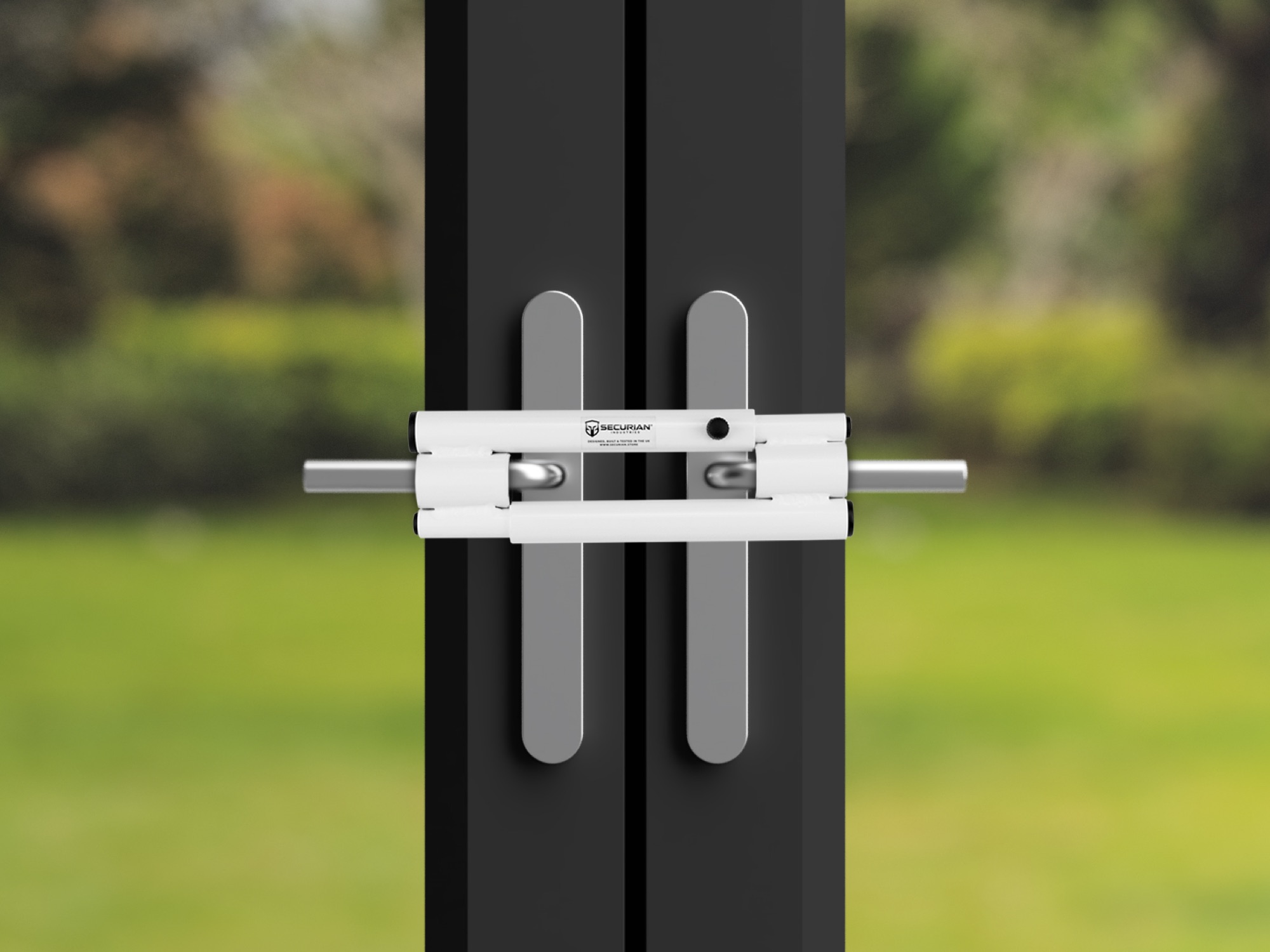 Yes. All Securian French door and patio security products can be installed at home by anyone without the need for any special tools. Door security bars slide around the door handles in seconds, and there are no keys to use or lose. They can also be removed in seconds if required, in an emergency.
Securian French door and patio door protection systems have been tested to withstand the typical forces used in an aggressive attack. In real-world tests, the Securian range stood up to repeated, sustained and aggressive attacks.
All Securian products are designed and engineered in the UK and are built from the highest quality, corrosion-resistant materials. You can be confident that any of our Securian products will deliver exceptional performance for years to come.