Securian door security bars provide a solid and stable barrier to protect your property from unwanted intruders. Slotting into place in seconds, they're able to withstand aggressive attack forces, keeping your home safe and secure.

Keyless
Security
Locks in place in seconds, with no keys or locks to use or lose

Easy
Install
Simple installation to provide superior safety and security

Impact
Tested
Independently tested to withstand aggressive attacks and substantial forces

Protect
Your Property
Engineered and manufactured in the UK, built to perform
PX-2
Door Security Bar
The Securian PX-2 is a high-quality extendable door security bar that's designed to protect your home or office.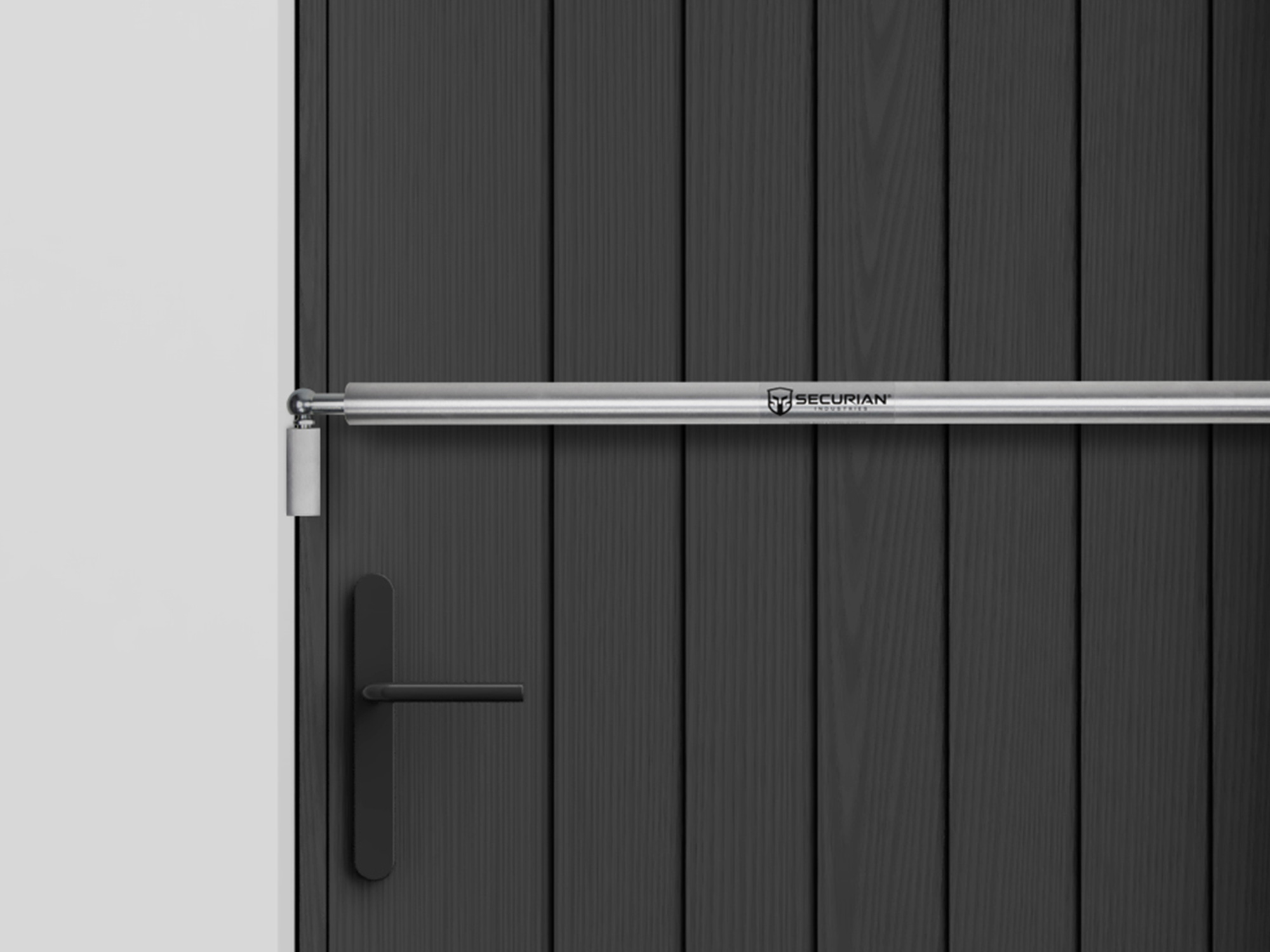 Securian's horizontal door security bars fit across the inside of an inward-opening doorway. It's easy to install. There are two fixings installed either side of the doorway to hold the bar in place. Once it's secured, the door brace security bar provides exceptional levels of security and protection. It will remain in place even if the door lock has been compromised or broken. Door bars are suitable for inward opening hinged doors.
If installed correctly, door security bars are able to withstand aggressive and persistent attacks without breaking or buckling. Every Securian product is built from high-quality, corrosion-resistant metal that will provide years of security.
Our exterior door security bars have been tested using the latest techniques to ensure they can stand up to the conventional attack forces used during an attempted forced entry.
No. The Securian extendable door bar drops into two fixings installed either side of the door you are protecting. There are no keys or locks to worry about and the security door bar can be lifted out and removed in seconds if required.
We currently offer the Securian Horizontal door security bar in two sizes:
PX-2S – designed for 600mm to 1000mm doors
PX2-L – designed for 800mm to 1400mm doors
The door security brace bar can be extended without compromising its strength or integrity.
If you need additional security for sliding doors, patio doors or other high-quality home security devices then check out our range of door bars and jammers that are designed to protect your home.