Theft
Proof
Provide the ultimate protection from thieves

Weather
Resistant
Weather-resistant, corrosion-proof and built to last

Easy
Install
Simple installation to provide superior safety and security

Impact
Tested
Independently tested to withstand aggressive attacks and substantial forces
day and night protection
Ground security anchor
The Securian Ground Anchor is a unique, easy to install, rotating security ground or wall mounted anchor. Featuring covered and protected fixing bolts, this makes it one of the only anchors which can deflect attacking forces as it rotates. The GX-1 is especially suited for mopeds, scooters, and motorcycles, though can be used to protect a range of vulnerable and high-value items, such as trailers, bicycles, and much more.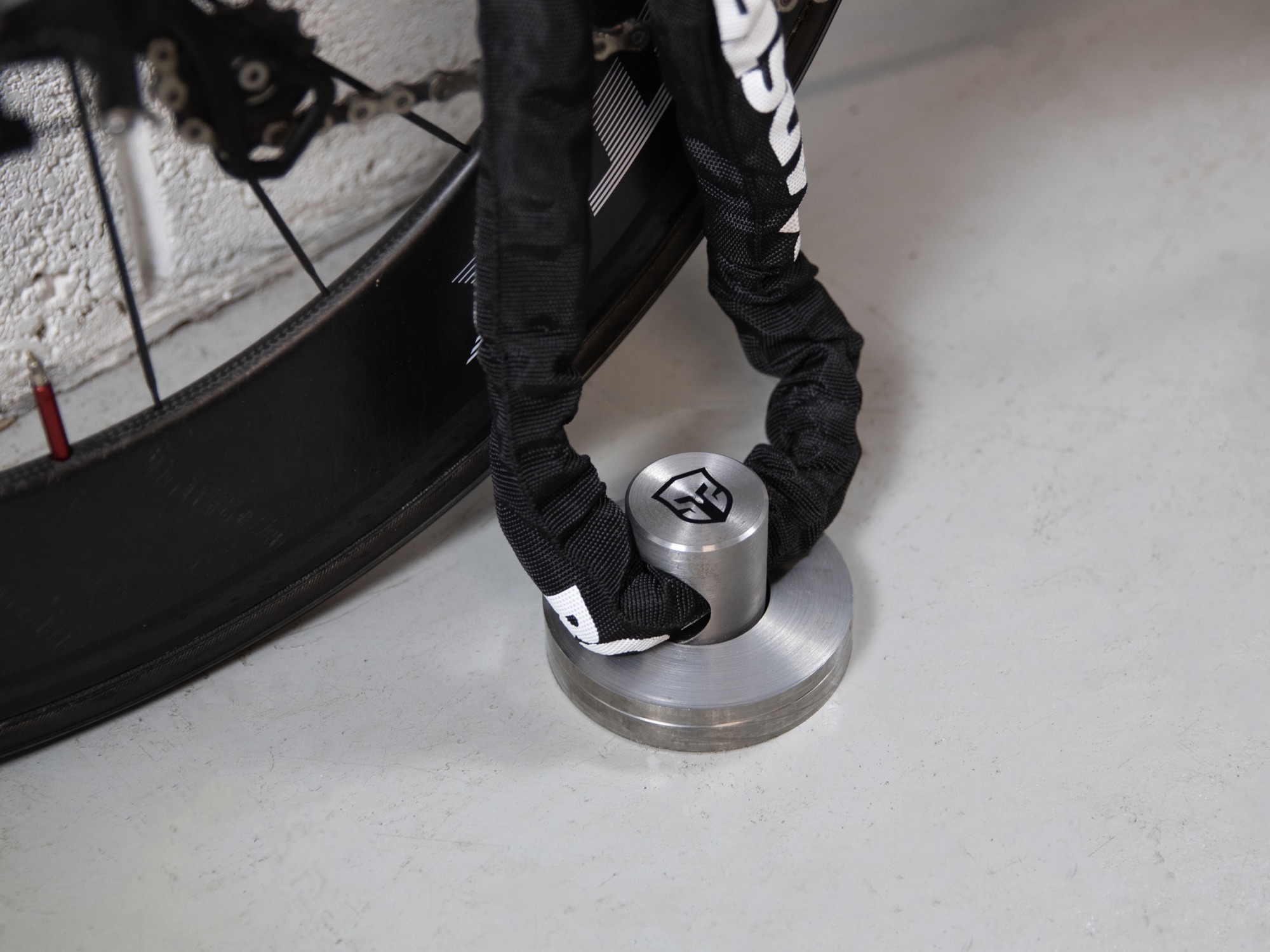 Solid and secure
Built to last
Designed and manufactured in the UK, this mid-sized but tough hardened steel security anchor provides a high level of protection from unauthorised use or theft of your assets. The GX-1 anchor can be installed on solid floors or wall mounted, indoors or outdoors, quickly and easily with its 4 fixing bolts.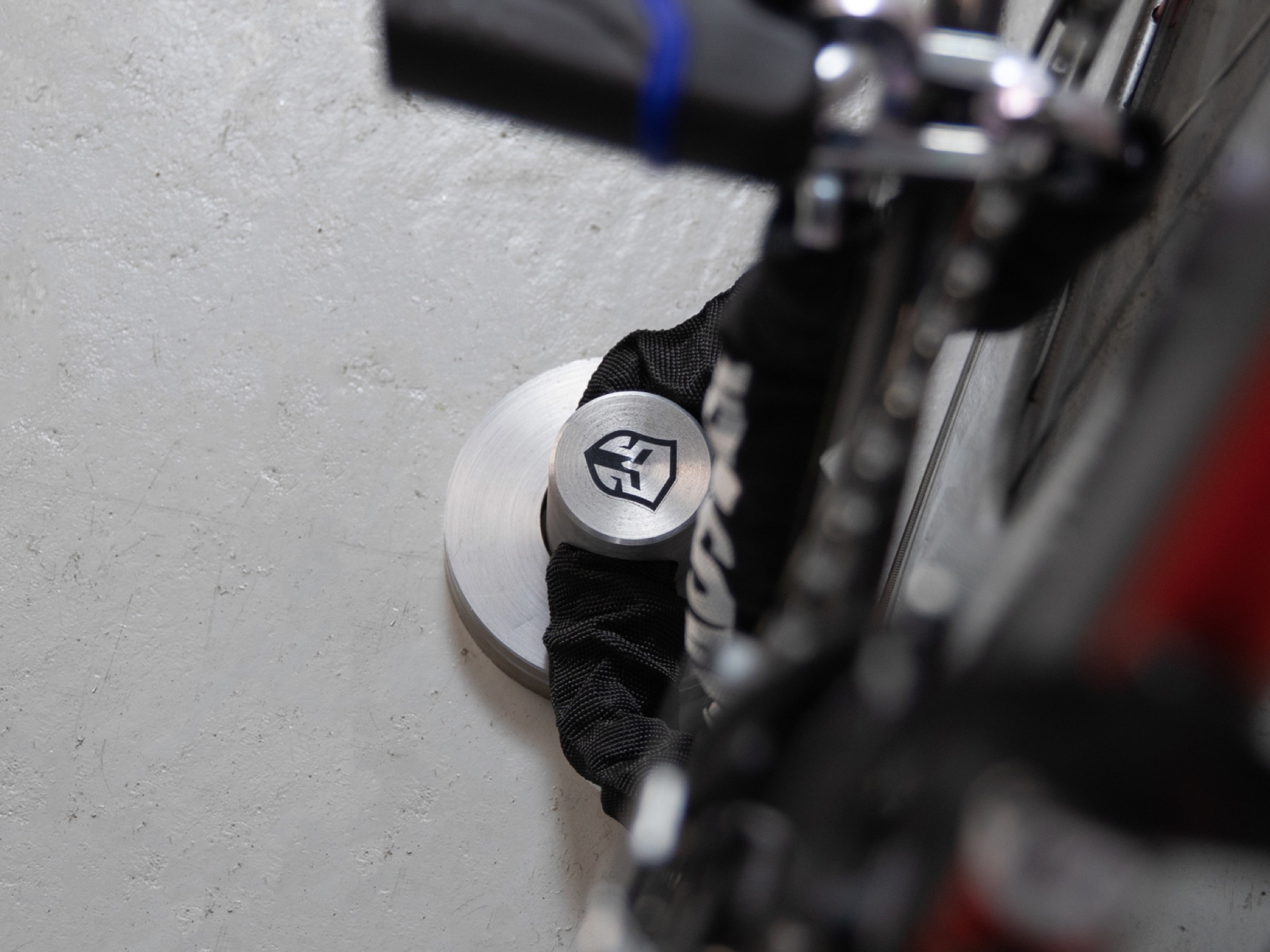 Quick and easy to install,
Fitted in minutes
Securian products have been designed for easy installation, we supply all the necessary fitments that you will need to secure and protect your asset day or night.
View our installation videos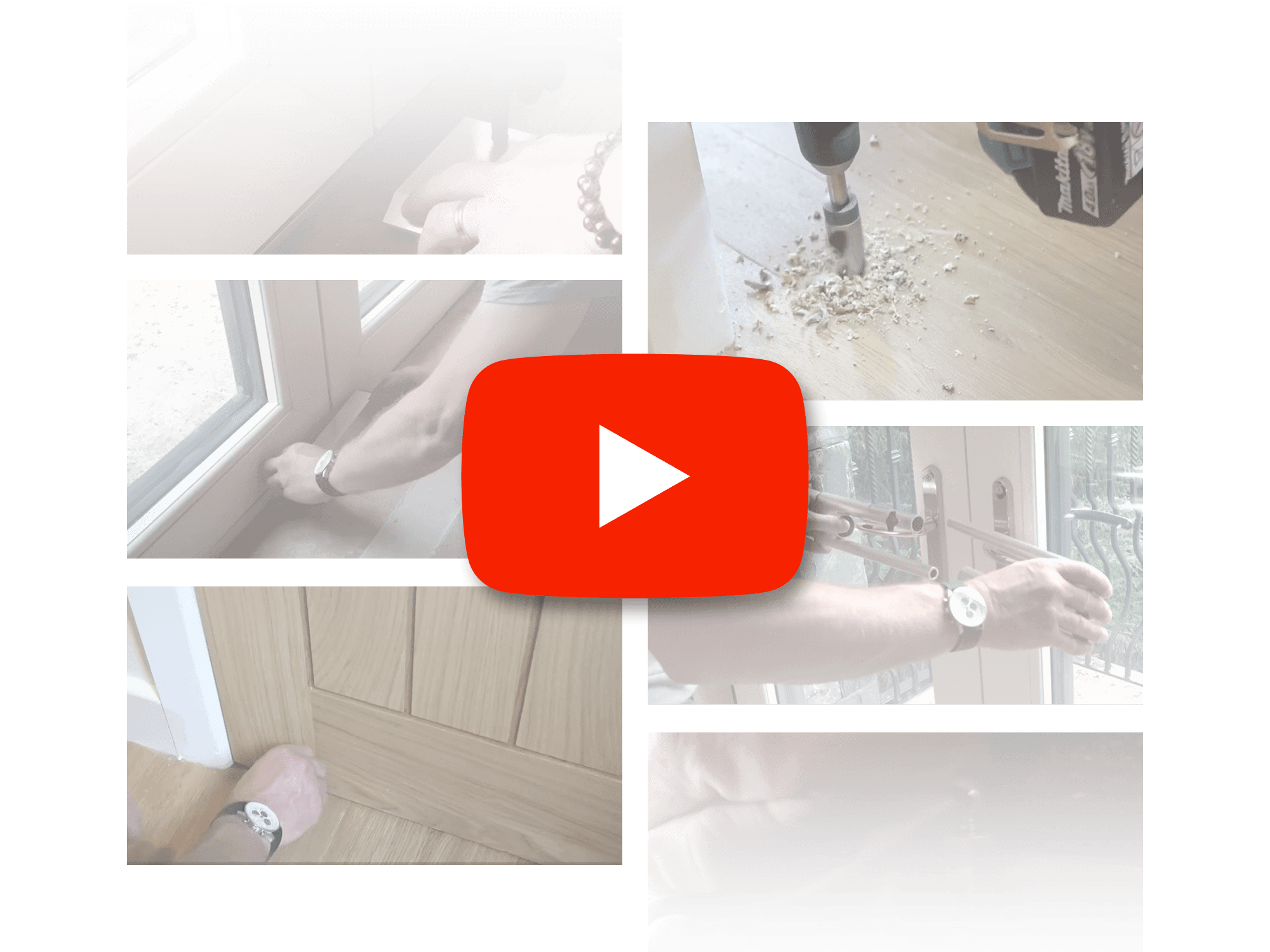 One of the great unique features of the GX-1 bike security anchor is that it can be fitted, removed, and refitted many times over, so should you wish to move location the GX-1 can come with you. This is unlike many other products on the market, where once fitted are permanent, such as those that have to be concreted in place or use non-removable bolting. If you wish to buy an asset security device only once, buy a Securian Ground Anchor and it can be a ground/wall anchor for life.
Used in combination with our Securian range of high security chains and locks, you'll be confident that your motorbike or bicycle, or other asset is well protected day and night.
The Securian GX-1 Security Anchor is a unique security ground or wall anchor that provides a high level of protection for your motorcycle, bicycle, or other valuable assets, due to its rotating base and protected fixing bolts.. The premium and well-designed motorcycle security anchor is made from corrosion-resistant steel and is suitable to use indoors and outdoors.
A wall mounted anchor or ground anchor provides a solid base to attach your motorcycle or bike using a suitable chain or disc lock. Finished in attractive polished steel, the anchor's contemporary design is functional and flexible.
The GX-1 Security Anchor can be fitted quickly and easily with just a power drill, a masonry bit, and a socket french. All fixing bolts and fitting instructions and supplied in the package. When in place, the GX-1 anchor's unique design has tamper-proof fixing bolts, with the bolt heads protected when the cover plate is in place.
The Securian GX-1 security anchor is one of the latest in our range of home and asset security solutions. Remember, your bike or motorbike is only as secure as your lock and chain are, so use a Securian GX-1 security anchor with our approved chain and lock as the ultimate security measure.
Securian Ground Anchor Features
The Securian Ground Anchor will provide total piece of mind that your bike, motorbike or scooter is secure day and night. It's simple and straightforward to install and will give a lifetime of protection.
Easy to install indoors or outdoors.
Rotating central base deflects attack forces.
Can be safely removed and reinstalled by the owner.
Built from high-specification corrosion-resistant metals.
Functional and attractive design.
Lifetime security
Bike thieves look for weaknesses in your security, so don't give them a chance. A ground anchor and suitable lock and chain show thieves you mean business. The Securian GX-1 Ground Anchor provides such a strong visible deterrent to thieves that the majority of thieves will move on to an easier target.
We're confident that the Securian GX-1 Anchor is not only unique, but also the best rotating and moveable security ground or wall anchor available for sale in the UK, which is why it's design is protected in the UK, Europe and in various other jurisdictions around the world.
What's in the box
The Securian Ground Anchor comes with detailed installation instructions that can be used by a competent person to install it.
In the box you'll find:
High-quality bike ground anchor.
Security chain, either 0.9m or 1.2m.
Padlock.
Masonry bolts.
Installation instructions, including recommendations for tools and drill bit/hole sizes.
Length: 100mm
Width: 100mm
Height: 65mm
What are ground anchors?
Ground anchors and wall anchors are secure platforms that provide a point to secure your pride and joy. You can safely fit anchors to walls and floors (depending on the space, type of wall or floor). Concrete in ground anchors are recognised as offering the highest levels of security.
The Securian Ground Anchor contains everything you need to install the unit, including high-quality masonry bolts. If installed correctly, the Securian Ground Anchor can withstand extreme and persistent attacks, far above those used by thieves.
It's the ultimate in personal protection for your motorbike, scooter or bicycle.
How do you screw in a ground anchor?
To install your ground anchor, you will need to use a drill and a suitable masonry drill bit. The Securian Ground Anchor is fixed to a wall or concrete floor using three high-quality masonry bolts. The masonry bolts are solid and stable and can stand up to repeated attacks without budging or breaking.
Will ground anchor bike protectors stop thieves?
Most bike and motorcycle thefts are opportunistic, with thieves looking for weaknesses of lapses in protection. Security ground anchors provide a strong visible deterrent to thieves, who in most cases will simply move on to an easier target. If they do attempt to steal your bike, motorbike or scooter, the Securian Ground Anchor makes it as tough as possible. The ground anchor's bolts are tamper proof, but unlike other ground anchors that use ball bearings, ours uses a specially designed cover which means it can be removed and reinstalled.