Home Security
How to Secure Patio Doors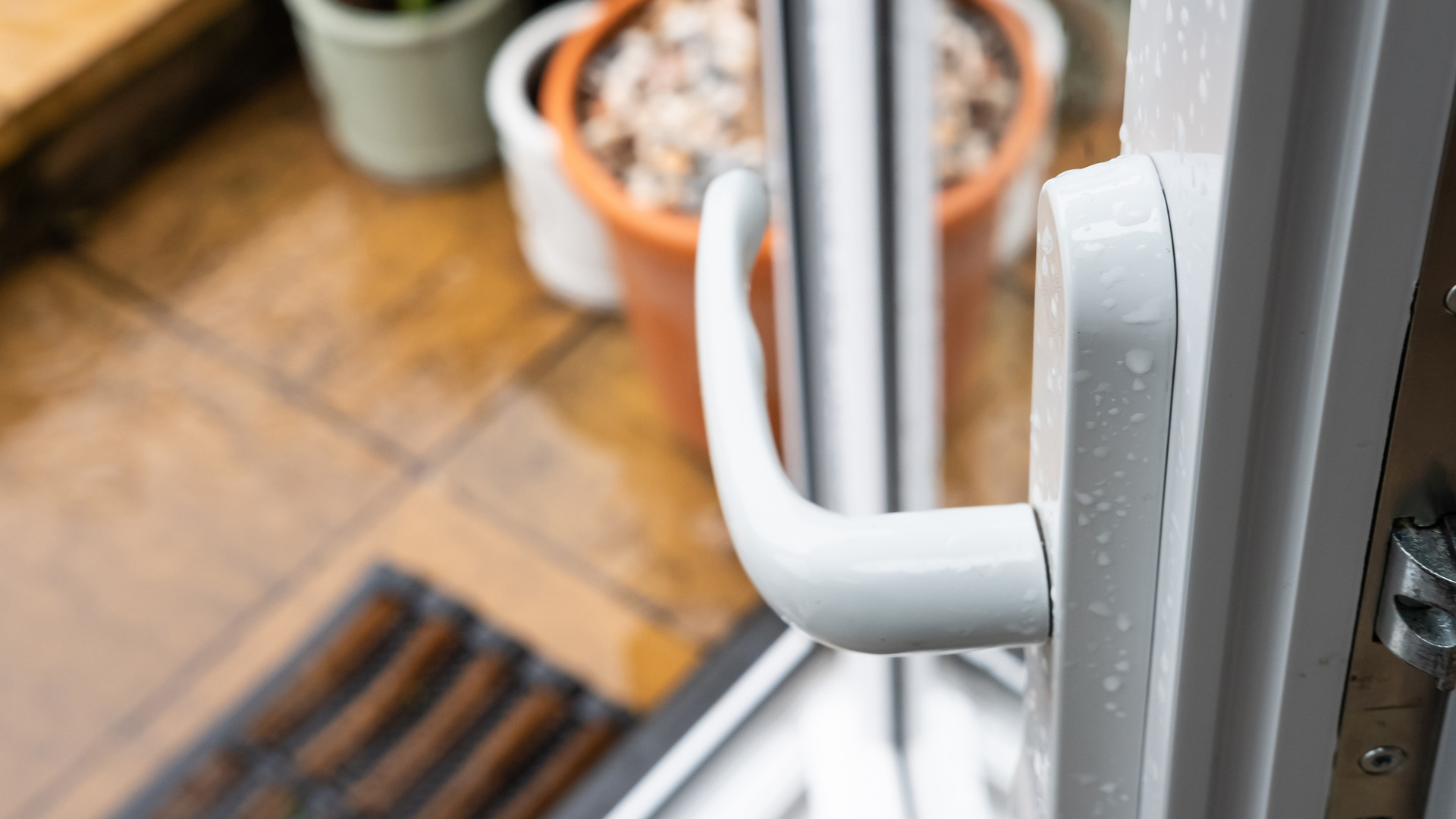 January 15, 2021
Patio doors are an attractive feature that brightens up millions of homes across the UK, but they're a common form of entry for thieves. Official Government figures show that in 73% of burglaries, a door had been forced open, with patio doors a favourite target. Thieves use various methods to gain access to properties, including the growing crime of lock-snapping leading to warnings from local police forces.
In this article, we discuss why patio doors are vulnerable and offer some expert advice on how to secure French doors that open out.
Why do thieves target patio doors?
Patio doors, French doors and sliding doors are popular in our homes, providing a useful additional access point to the house and garden.
Unlike front doors, patio doors are typically at the rear or the side of a property. This means that thieves can go to work without fear of interruption or being seen, given them much longer to get to work. They also provide a much larger access point to your home, allowing burglars to remove larger items than is possible through the front door.
As we've written about before, forced entry is a growing problem and risk in the UK, as thieves look for ways to gain entry to your home. You may not be able to spot the vulnerabilities in your home, but a thief will – and they'll use them to their advantage.
In many cases, patio doors aren't fitted with high-quality locks. This is often the case in older doors that may have been in place for some time, something that potential intruders are more than aware of.
The mortise lock on every door in your home should be manufactured to the thief-resistant BS3621 standard. Even though most double-glazed patio doors come fitted with a multi-point locking system, they are still vulnerable.
How do thieves gain access through patio doors?
Even if your locks conform to the highest standards, a combination of time and old-fashioned brute force can help a thief gain access to your home.
Lock-snapping is a growing crime, and what makes it worse is that thieves are targeting the Euro profile cylinder locks fitted to millions of uPVC doors – including patio doors – across the country.
During an attack, thieves peel back the plastic lock covering with a set of pliers and then grip the exposed lock mechanism. The lock can simply be pulled off, allowing criminals to enter your home.
However, lock-snapping isn't the only tactic used, as thieves may also attempt to gain access by drilling your locks or breaking the locks by applying pressure to the door handles.
Burglars may attempt to lift sliding patio doors out of their frames to gain entry. In rare cases, thieves may target laminated glass and try to smash through toughened glass panels.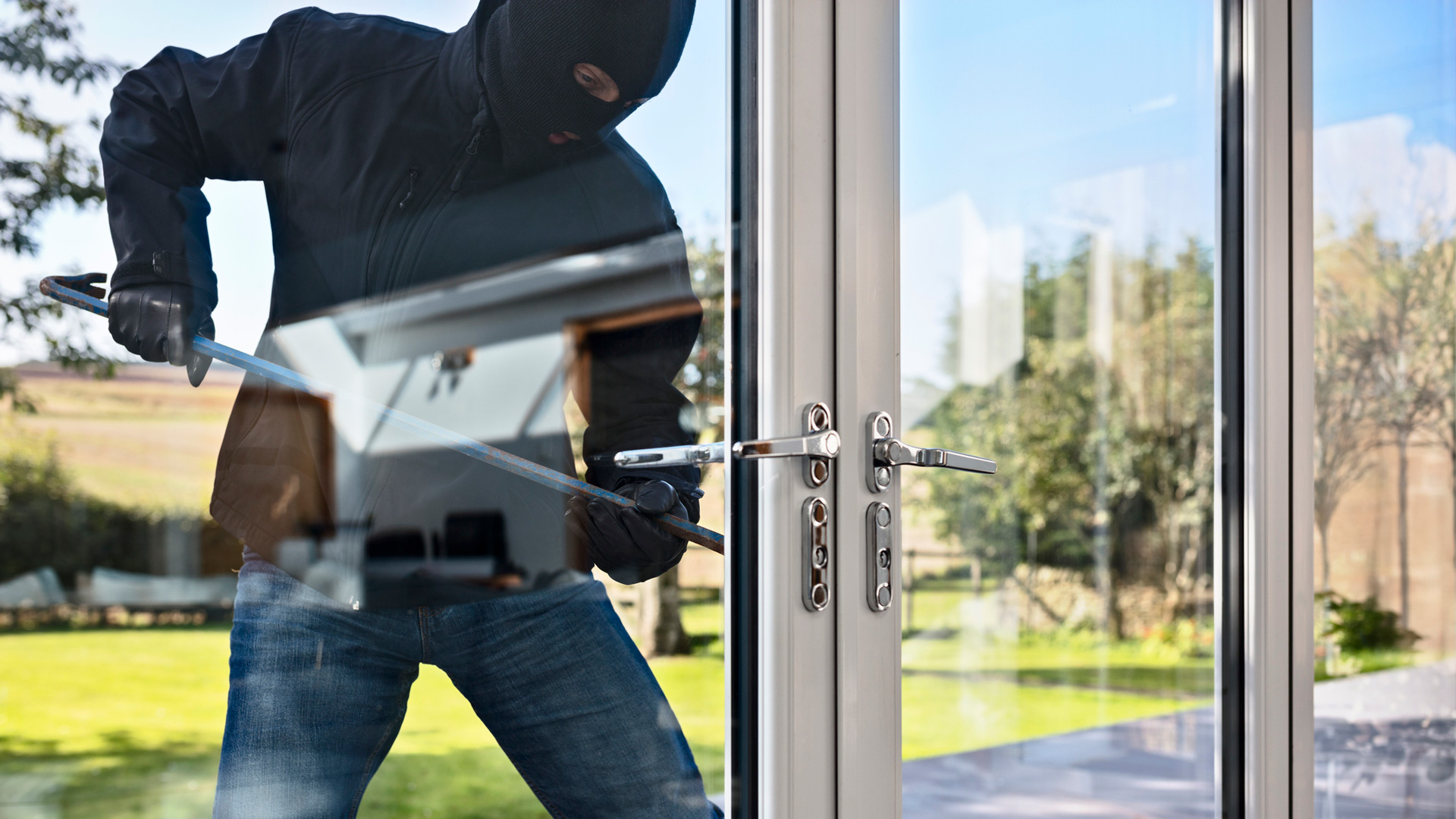 What can I do to secure my patio door locks?
The first thing you can do is to check the locks fitted to your patio doors conform to the BS3621 standard. To check, open your door and inspect the lock itself. It should have a familiar British Standard Kitemark and the standard number (hopefully BS3621).
If your external doors aren't fitted with a BS3621 standard lock, it's worth considering upgrading them. Not only will this improve the security of your home, but it may also reduce insurance premiums too. A locksmith will be able to provide a quote but expect to pay around £100 for patio door lock replacement.
What additional security can I add?
A patio door security bar is a cost-effective way to add additional security to your home. They slide into place on your door handles, and stop thieves from gaining entry to your property – even if they have been able to pick, or break, your lock.
The Securian PX-range of patio door security bars have been designed to protect your patio doors and your home. They're engineered and assembled in the UK and slot in place in seconds. They will work on all types of French patio doors that open inwards, with the PX-1 and PX-3 also working on outward opening patio doors.
Independent tests have established that our PX-range patio protection bars will stand up to repeated attacks and intense forces. To gain entry to your property, thieves would have to use significant force, creating noise which could alert neighbours or passers-by. For most opportunist thieves, they won't bother. In fact, when a criminal sees a Securian PX patio security product, they're likely to walk on by and find an easier target.
The Securian PX range of patio lock protectors can be purchased directly from our website, with various payment options and free shipping available. They're all easy to fit and come with instructions and information required.
We also produce a range of door jammers and vehicle protection systems to provide total peace of mind that you and your property are protected.