Securian ground and and wall anchors provide a solid and stable point to secure your bike or motorbike. Your pride and joy is only as safe as the point you fix it to, so invest in the ultimate in day and night protection.

Theft
Proof
Provide the ultimate protection from thieves

Weather
Resistant
Weather-resistant, corrosion-proof and built to last

Easy
Install
Simple installation to provide superior safety and security

Impact
Tested
Independently tested to withstand aggressive attacks and substantial forces
GX-2
Mini Wall Anchor
The Securian Mini Wall Anchor provides superior security protection for bikes, motorbikes and scooters.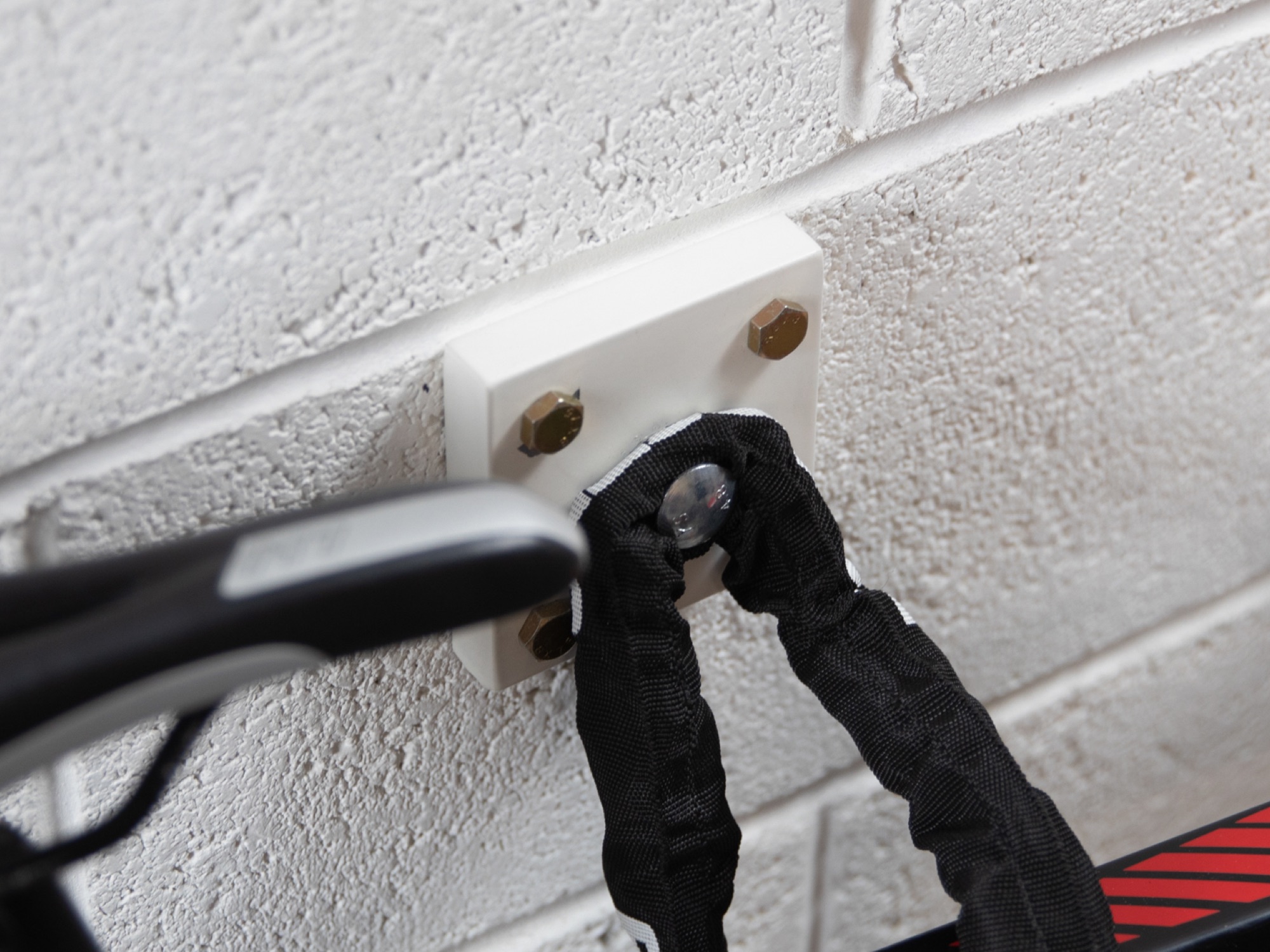 MC-1D
Motorbike Stand & Lock
The Securian Bike Stand and Lock is the complete protection package for your motorbike or scooter.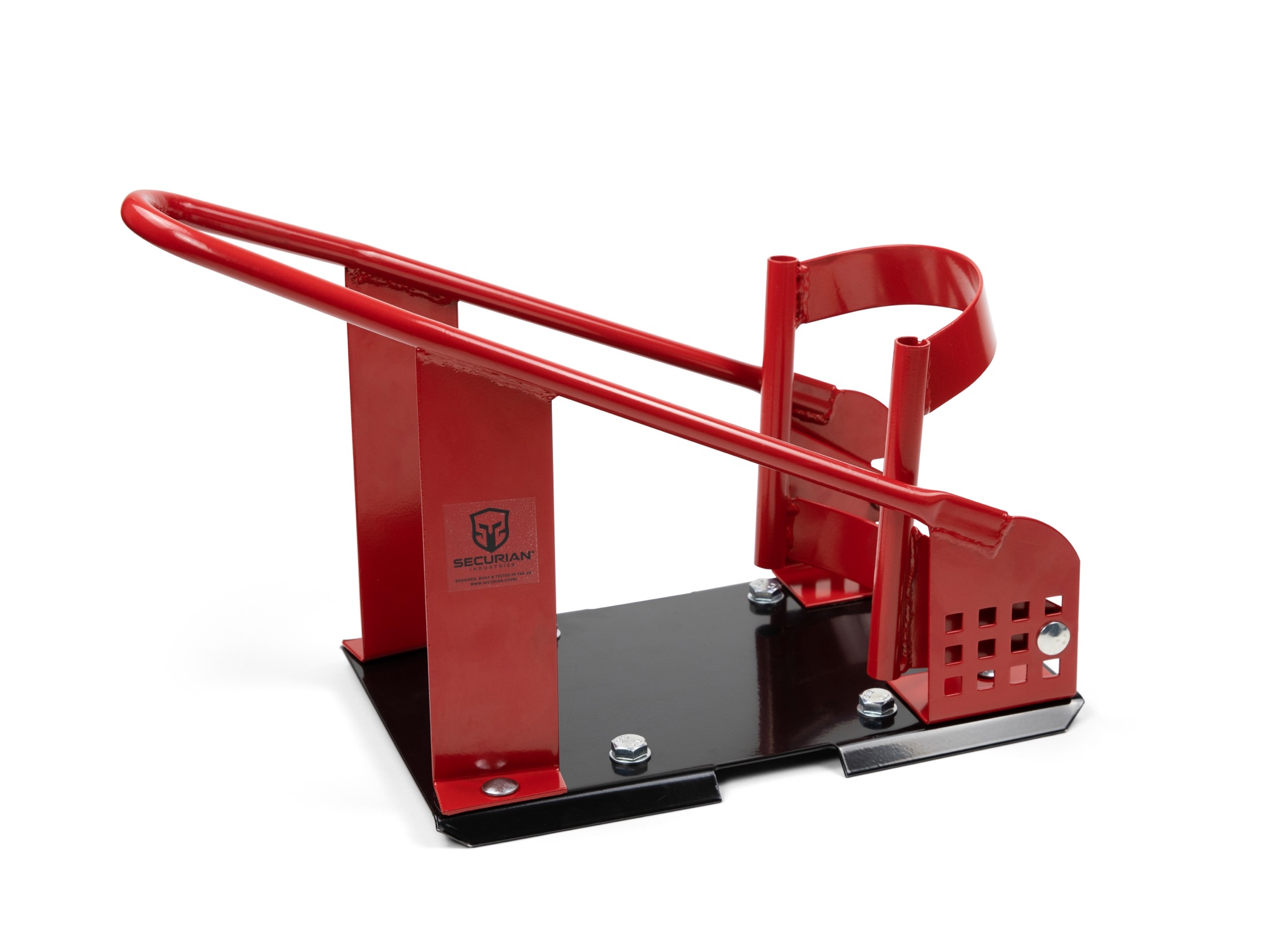 GX-1
Security Anchor
The Securian Ground Anchor is a unique, easy to install, rotating security ground or wall mounted anchor.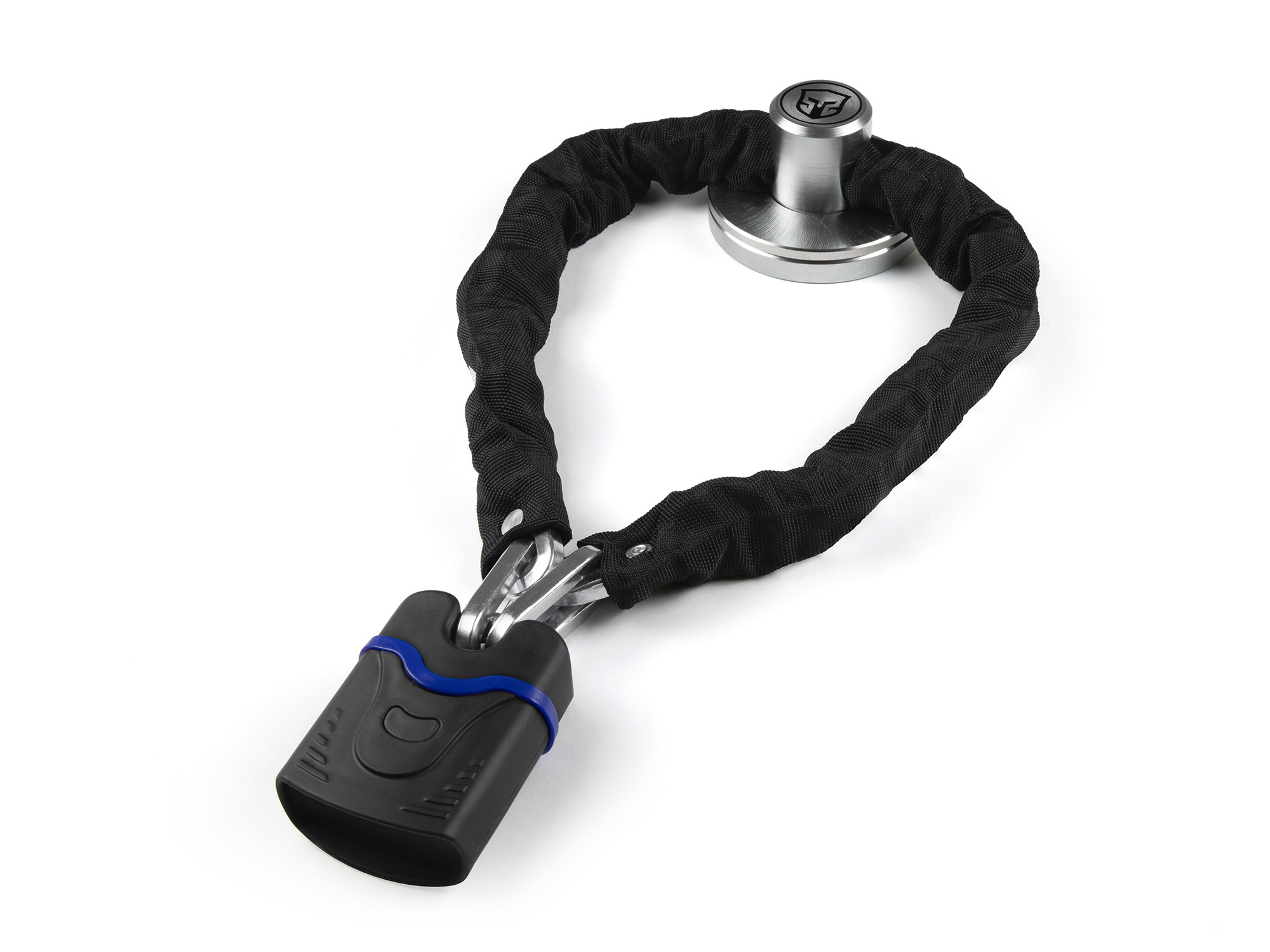 AX
Wall Mounted Lockable Bike & Asset Hanger
Securian's AX range of heavy-duty asset hangers provide a solid, stable and secure holder for your bicycle, lawnmower, or other garage asset, protecting it from theft.
Securian's hardened steel ground anchors are built to exacting standards to deliver exceptional performance. In R&D tests  replicating real-world conditions, the security ground anchor stood up to extreme brute forces, staying in place under persistent attack. In fact, during mechanical pressure testing engineers discovered that the masonry was more likely to give way than a Securian ground or wall anchor.
To work effectively, your anchor point needs to be secured to a solid concrete floor or masonry wall. Providing it is installed correctly, a bike ground anchors or bike wall anchor will provide a physical obstacle and visible deterrent to potential thieves. Motorcycle ground anchors and wall-mounted bike anchors must be secured in place with solid anchor bolts and should always be used with high-quality security chains to protect your property.
Yes. Everything you need to install your heavy duty Securian ground anchor or wall anchor is included in the box. You'll just need a suitable drill and masonry drill bit.