Home Security
Most Burgled Areas in the U.K | How to stay safe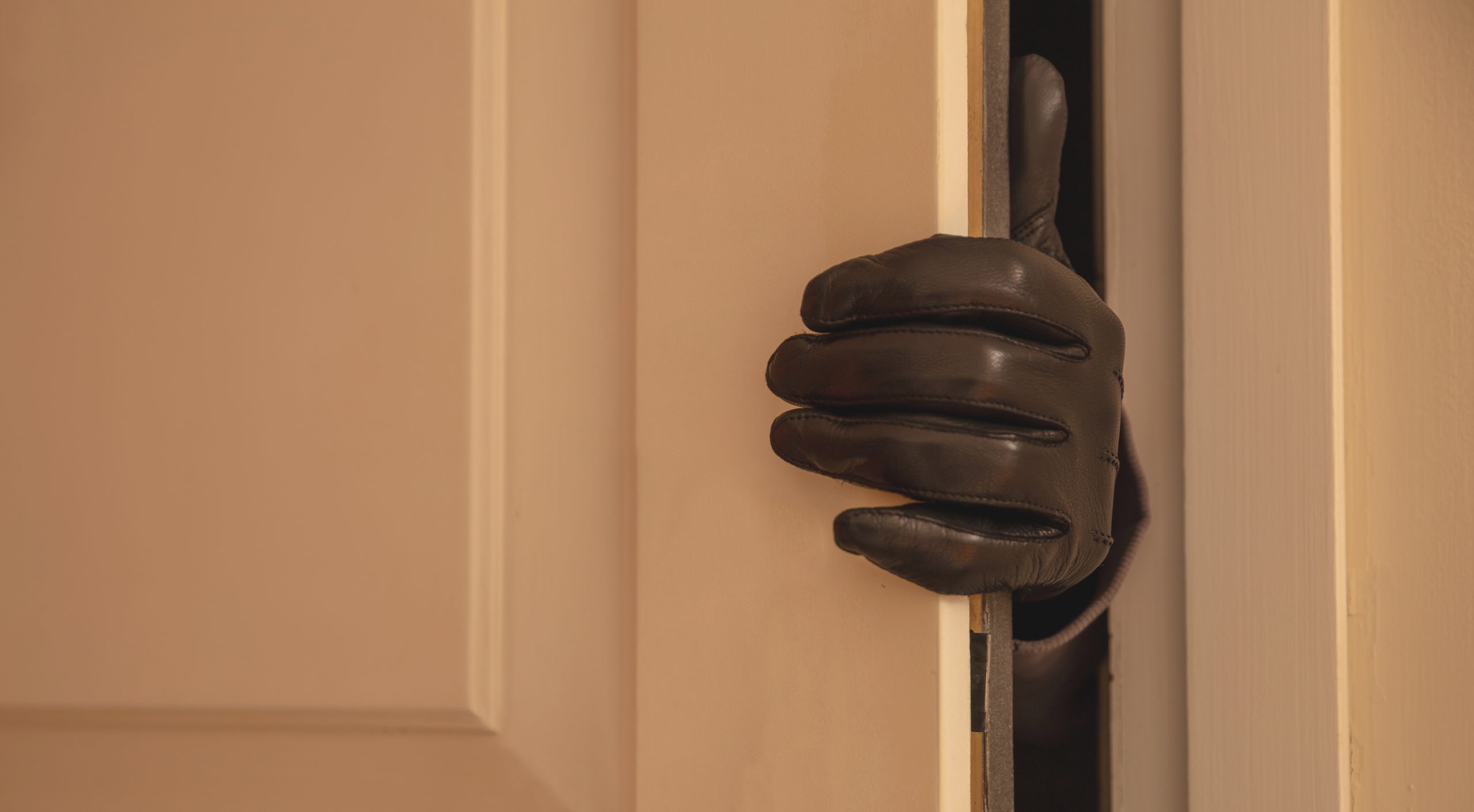 November 21, 2022
There were over 260,000 burglaries in the UK last year. That's 5,000 break-ins every week, 714 a day, and 30 per hour.
Behind every burglary is the personal story of someone who has to deal with the consequences. While the stats show burglary rates are steadily falling, your home is still at-risk if your security isn't up to scratch. Is yours?
In this article, we list the most burgled areas in the UK and some ways you can supercharge your security.
How many burglaries are in my area?
Alarm manufacturer ADT has published its 2022 Burglary Report, and it makes grim reading. While local police say they're cracking down on anti-social behaviour, burglaries remain a big problem.
Taking the top spot is Greater Manchester, where there are 14.9 burglaries per 1,000 people. Rounding out the top 5 are South Yorkshire, the West Midlands, Cleveland, and London.
Are you worried about your neighbourhood?
The UK's top 10 most burgled locations are:
Greater Manchester
South Yorkshire
West Midlands
Cleveland
Greater London
West Yorkshire
Humberside
Lancashire
Merseyside
Durham
The UK's safest areas
It's not all bad news; the ADT survey also highlighted the UK's safest areas. While no area is completely free from theft. In Devon and Cornwall, there are just two break-ins per 1,000 people a month. That means, in an average-sized city such as Exeter, with a population of 129,000 there are almost 1,000 burglaries each year.
Are you living in one of the UK's safest areas?
The top 10 least burgled locations are:
Devon and Cornwall
Sussex
Norfolk
North Yorkshire
Wiltshire
Dyfed-Powys
Cumbria
Suffolk
Staffordshire
North Wales
Protecting your property from theft
The stats show that while some areas are safer than others, every UK home is at risk of burglary, but some are more at risk than others. Why is that? In many cases, it's because people aren't getting serious about security. 
Thieves don't want to struggle to enter a property, so why are so many of us making it simple for them? 
There are things that every homeowner or renter can do to protect their property from theft. Here are 8 common mistakes people make and what you can do to avoid them:
Not locking all doors and windows

– Sounds simple, but thousands of us still leave doors and windows open. This is, quite literally, an open door for thieves, so don't do it. Before you leave your home, check that all doors, windows, and other access points (such as garden gates or garage doors) are locked.

Leaving keys under pots or mats

– Even in 2022, many people still leave a key under a plant pot, doormat, or somewhere else where it can be easily found. All it takes is for one person to spot you sliding the key somewhere or a burglar to chance their luck, and you could find yourself coming back to an empty home.

Leaving patio doors unprotected

– Patio doors are an easy access point for thieves and burglars, so deny them the chance to break in with a

French door lock

. These slide over the door handles and can repel any attacks for less than £30. 

Putting valuables on display

– Burglars are searching for the biggest payday they can, so they will search for properties packed full of goodies. If you leave valuables on display, such as computers, consoles, phones, and car keys, you're advertising them to thieves. Before leaving your home, always ensure valuables are out of sight and stored away safely.

Not securing a property when you're inside

– While most thieves prefer a quiet time, some could attempt to force access while you're inside. A

door jammer

slides behind your front door, creating an almost unbreakable barrier for total peace of mind.  

Leaving homes unoccupied for long periods

– if you're away, get a friend or neighbour to drop by and clear away letters from the box, milk from the doorstep, and switch the lights on and off now and again.

Making it easy for thieves to access the garden

– Leaving your garden gate open or fences pulled down is an invitation for a thief. Other common mistakes include leaving upstairs windows open and ladders in accessible places. Instead, check out access points in your garden and make it as challenging as possible for a thief to enter your home.

Forgetting to secure garages and driveways – Increasingly, thieves are breaking into homes to steal car keys. Installing a removable driveway bollard provides a visible deterrent to thieves so they'll not attempt to enter your property.
Supercharge your security
A home break-in is financially and emotionally damaging, but as we've explained above, there are several easy ways you can supercharge your home security. For example, investing in a high-quality patio door lock, driveway bollard, and door jammer can protect your home. The key to keeping your home safe is to take small daily actions to make it safe. Investing in security devices and being ever-vigilant is essential.