Home Security
How to secure french doors that open out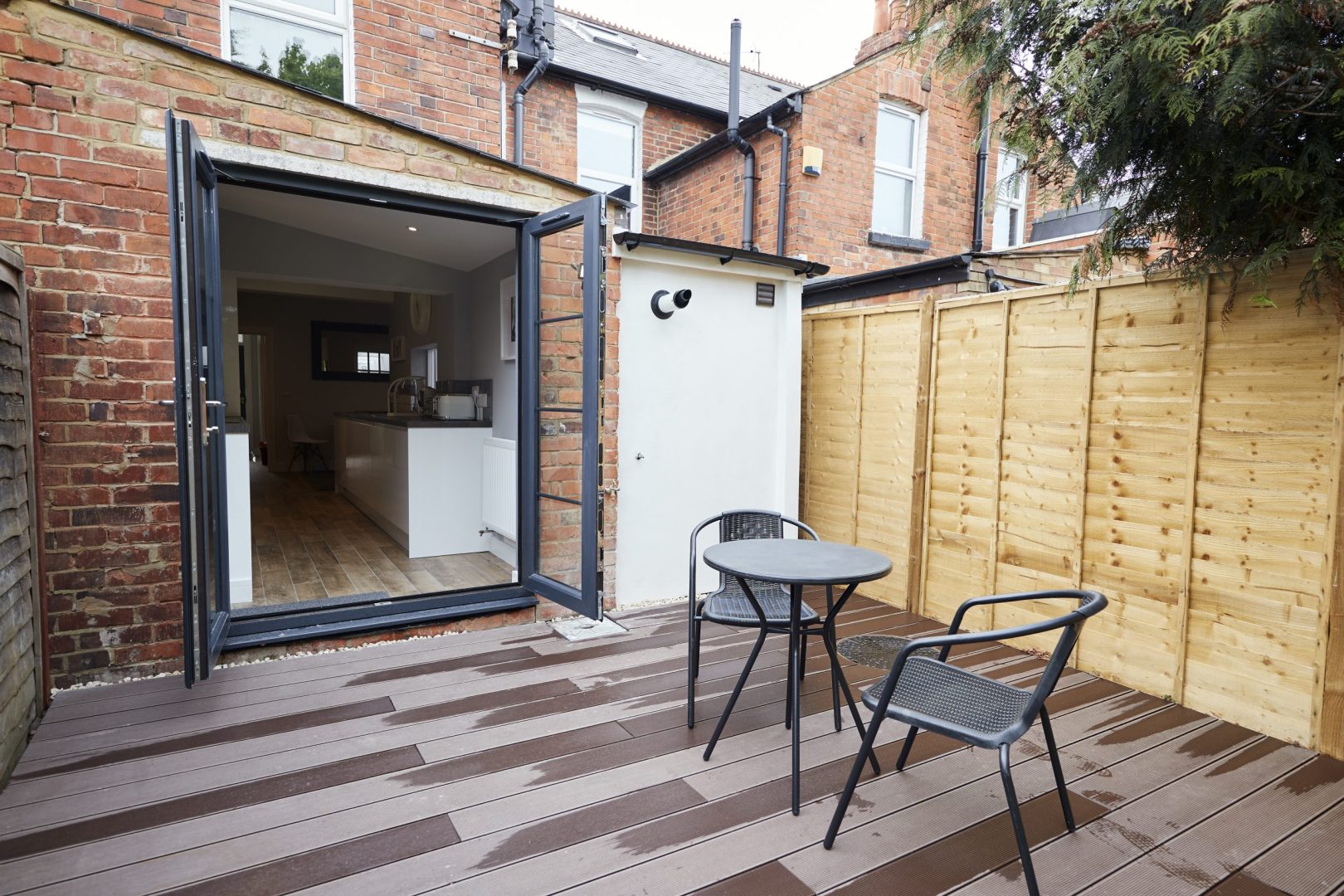 March 29, 2022
French doors are a practical addition to any home, providing an attractive way to enter a property, but they pose a security risk. Burglars and thieves find French doors a target, offering a full view of everything inside and an easy access point if they're left unsecured.
If you're wondering how to secure French doors, we're here to help. This guide describes why French doors are a target for thieves and how you can protect any outward swinging door.
Are French doors secure?
Poorly fitted French doors, or those damaged or decayed, can provide an easy access point to burglars.
Material – What material are your French doors made from? Wooden French doors are the easiest to open and the quickest to degrade. Over time, even heavy-duty double glazed French doors can lose their strength.
Glass – The condition and quality of glass panels will impact how safe it is. Laminated or toughened glass provides the highest protection from intruders and won't shatter or break if attacked.
Fitting – Heavy double-glazed French doors can slip, leaving gaps that thieves can exploit at the top or bottom. Thieves can also take an extreme measure by removing hinge pins to gain access to your home. If you can see the sky through the seals, it's essential to call an installer and have the door adjusted if possible.
Locks – Lock snapping is a common point of entry to check your locks are functional and secure. Even better, invest in French doors with a multi-point locking system.
Hinges – Your doors might be stable but check the hinges. Loose, worn, or damaged hinges can be forced out from frames.
Keys – Leaving keys in your French doors might be convenient but could be a risk as enterprising thieves will look for any opportunity to break-in.
If you're worried about the security of your French doors, then here's how to check their condition.
The first thing to check is their age and condition. Do they open and close properly? Particularly check for gaps at the top of the doors that could be used as leverage. Oak wood and ensure the wood is in good condition.
Check that all glass is secured in place and that there are no missing seals or damage. Single-glazed French doors are a risk not only to thieves but also to your safety.
Open and close all doors and ensure that hinges are undamaged and functioning correctly. Lock the doors and test them to see if there is any play or movement. A kick or a crowbar can force them open in seconds in older French doors.
5 ways to increase French door security
Replacing French doors isn't cheap, but in many cases isn't necessary either. Here are 5 ways to increase French door security.
Fit curtains and blinds
Curtains and blinds stop thieves from seeing what's inside your home, which in many cases is enough of a deterrent. The adage "out of sight, out of mind" works wonders. So even if you don't want to fit blinds and curtains, ensuring valuables are hidden from view anytime you leave the house is simply common sense.
Update all locks and latches
If your locks are old or unsecured, invest in new ones. The police recommend fitting locks with a 3-star rating under TS 007 or a Sold Secure gold Rating. A local locksmith should be able to provide advice on suitable and secure locks that will fit.
Add door alarms
An external door alarm will sound if someone attempts to gain access. You'll need to ensure the alarm is fitted correctly and always activated when needed. Alarms can act as early warning systems, but the reality is that they're often ignored. Other safety systems include motion-sensitive lights that switch on if someone steps outside your French doors.
Security screens
A security screen is a metal sheet that slides behind your French doors. More typically seen in commercial premises, a security screen adds a layer of protection that is a strong deterrent. The downside is they're heavy, expensive and unattractive, so you'll need to decide whether it's a price worth paying.
Invest in extra protection
At Securian, we've developed a range of practical and affordable products to protect your French doors. The Securian PX-3 is a high-quality, UK-built French door bar with exceptional theft protection. The stainless steel Securian PX-3 slides over the handles and secures them in place. So if an intruder attempts to gain access to your property, it will stop them. The French door lock is suitable for all types, including UPVC, composite and wooden doors.
Don't worry; the PX-3 has a soft foam inner and won't damage your door handles, and you can move it in seconds during an emergency.
Alongside the PX-3, we've developed two additional French door safety products, the PX-1 French door handle lock and PX-4 single handle French door bar lock. They are advanced protectors designed to be fitted on locks for doors that open outward. Every Securian product is designed and built in the UK. It provides the highest levels of protection for you, your family and your home.
Don't delay; act today
Securing an outward opening door such as a French door is essential to protecting your home. We've described how you can check your French doors and some additional security measures you can take to increase the protection.
While no French door is 100% theft-proof, using common sense and investing in additional protection such as Securian's door protectors and latch guards will ensure you stand the best chance.