Home Security
How to keep your home safe while on holiday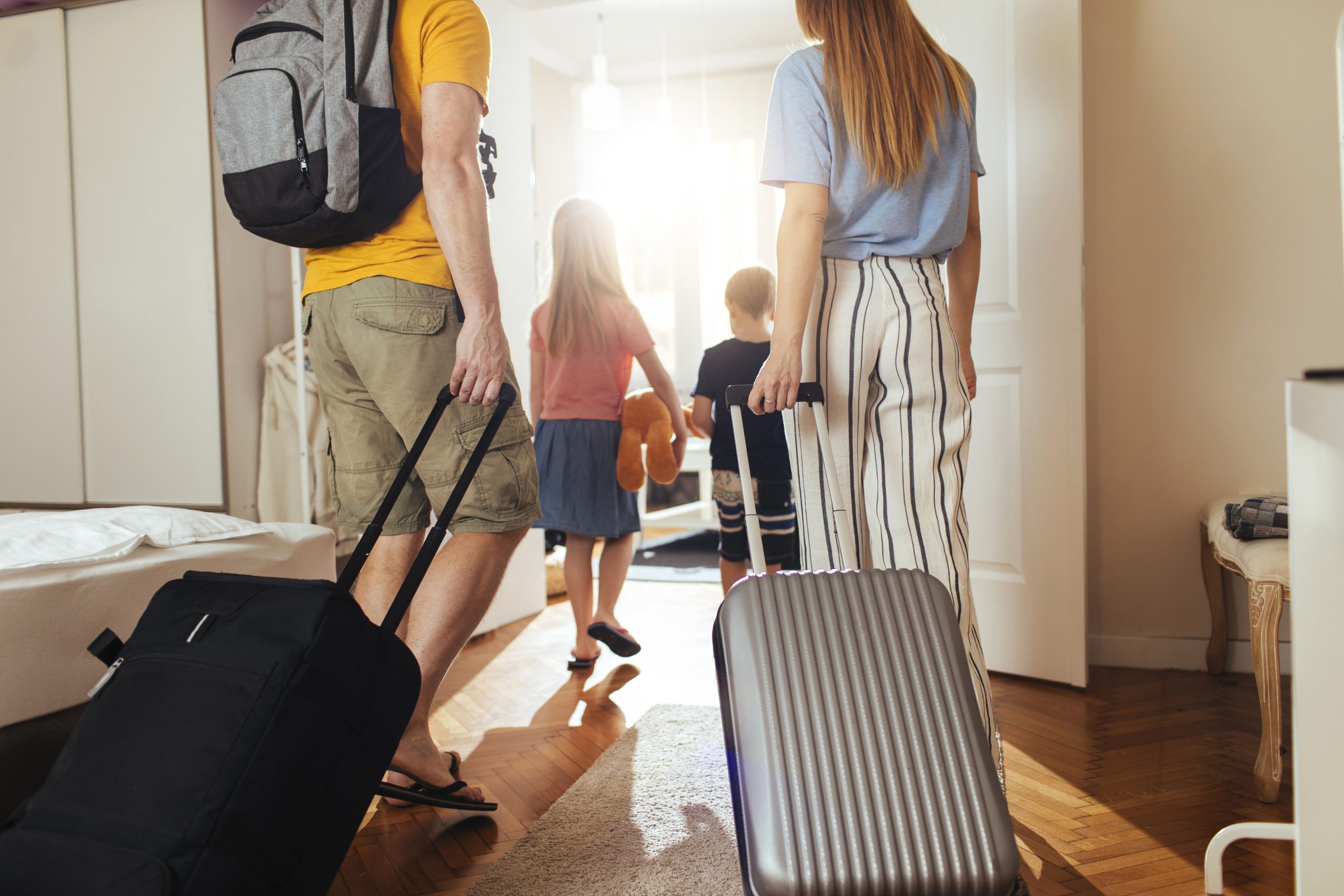 August 10, 2022
In the UK, one in ten holiday makers leaves a key under a flowerpot for a neighbour, a new survey from insurance experts Aviva has found. Thankfully, while 90% of us aren't so trusting (or stupid, depending on your viewpoint), too many of us aren't serious about securing our properties when we go away on holiday.
At Securian, we help property owners protect their properties and possessions. Here are 10 suggestions for keeping your home safe while on holiday.
Why your home is at risk when you're on holiday
The thought of returning home from a holiday to a house break-in is a nightmare for many of us, but it's a sad reality, studies have found. 14% of UK residents in the Aviva poll had experienced a holiday burglary, with 11% having been the victims of an attempted burglary.
In most cases, your home insurance policy will protect you, but you may have a harder job convincing them if you've left the back door open.
During summer, police forces have warned about a spike in burglaries. Lighter nights and lapse security are partially to blame, but potential thieves are attracted to empty homes as millions of us drive, train or jet off on our holidays.
While you can't 100% reduce the risk of a burglary or attempted break-in, there are some simple things that we can all do to safeguard our homes. Here are 10 ways to protect your home while you're on holiday.
10 ways to protect your home while you're on holiday
1. Lock every door (and check)
Ensuring every door is locked is just common sense. But in the UK, 69% of people forget to lock their backdoors. Incredibly, 47% don't lock their back doors when they go out, the same survey found.
Don't leave it to chance; ensure you go through your house, checking and locking every window and door.
Here's a helpful tip. Write a list of all doors and windows and tick them off as you go. That way, you'll be 100% sure your doors and windows are safe and secure.
2. Add extra lock protection for French doors and patio doors 
Few burglars will try to enter the front door. Instead, they'll head to the back where they can work without being seen. Their favourite area to focus on? French doors and patio doors.
At Securian, we've developed a range of high-quality door protection devices that can secure French doors and patio doors from attackers. They're simple to operate, easy to fit and provide exceptional levels of protection.
In our tests, it's almost impossible to break them. But, in reality, most burglars won't even bother to try. Instead, they'll move on to something easier.
3. Ask a neighbour to pop round (and put the bins out)
There's no louder signal that a home is unoccupied than a bin that's not put out. If you can, ask a friendly neighbour or family member to pop round and put out your bins while you're on holiday.
If you feel confident and can trust your neighbour, give them a key and ask them to pop in from time to time. Having someone to keep an eye on your home while you're away is a good idea. They can even water your plants!
4. Hide valuables
Having valuables in plain sight when you leave your home is a surefire way to raise the interest of any burglar or thief. So never leave laptops, tablets, game consoles or other high-value items in full view. Instead, remove them and put them somewhere safe and sound.
5. Don't advertise you're away
It might sound crazy, but many people advertise they're away. It could be as simple as sticking a note on the door or posting on social media. While we all want to let the postman know to return the parcel to the depot or share holiday snaps with friends and family, it's safer to do so when you're back.
6. Add driveway bollards
If you're driving to your hotel, holiday park or airport, this one isn't for you – but if you're leaving your car at home on a driveway, securing it behind a bollard is a great idea. Securian's removable and retractable bollards can be installed on your drive and, once secured, provide almost 100% theft protection.
If you've got a motorbike, moped or scooter, consider investing in a ground anchor or wall anchor. These hardwearing and weatherproof security measures can reduce the risk of your pride and joy being pinched.
7. Consider installing security lights or an alarm
Security lights and burglar alarms are effective deterrents if you're serious about security or live in a high-crime area. Working with a professional provider and installer who can help you identify the system you need and install it is essential.
One thing to consider is what happens if your alarm system goes off when you're away. While a loud alarm may deter thieves, you'll need someone to turn it off (or you could return to some very upset neighbours!).
You can also buy devices that put your lights on a timer. This switches them off and on at a certain time, which could put thieves off.
8. Don't forget to secure the garden and garage
Many of us leave thousands of pounds of tools, materials and leisure equipment in our gardens and garages. Burglars will take anything they can sell for a profit, so be sure to hide and secure high-value items, including tools, bikes and camping gear.
You should follow the same process of ensuring all doors, windows, gates and more are locked and secure before you leave for your holiday.
9. Secure precious items
If you've got precious items, it's important to add extra protection. For example, you can invest in a fire-proof lock box or safe that you can hide somewhere in your house.
It might be a treasured piece of jewellery, a favourite family heirloom, or a box of financial information that you wouldn't want someone getting their hands on. Ensuring it's protected can provide some welcome peace of mind.
10. Going for a long journey? Consider safe storage
OK, so you wouldn't do this for a week-long holiday, but if you're travelling for a long time, storing some of your belongings in a storage facility can ensure they'll be ready and waiting for you when you return. Secure storage facilities across the UK offer 24/7 protection in a weatherproof and climate-controlled environment.
Summary
A holiday is a chance to relax, unwind and de-stress. The only way you can do that is by having complete confidence your property and possessions are safe and secure. Following our tips on keeping your home safe while on holiday, you'll be doing everything you can.
At Securian, we've developed some of the UK's strongest home security products to help keep your home safe and secure. You can shop the range online and order today to get a 10% discount across the entire range. We've got you covered.