Home Security
Bedroom Security: How to secure your bedroom door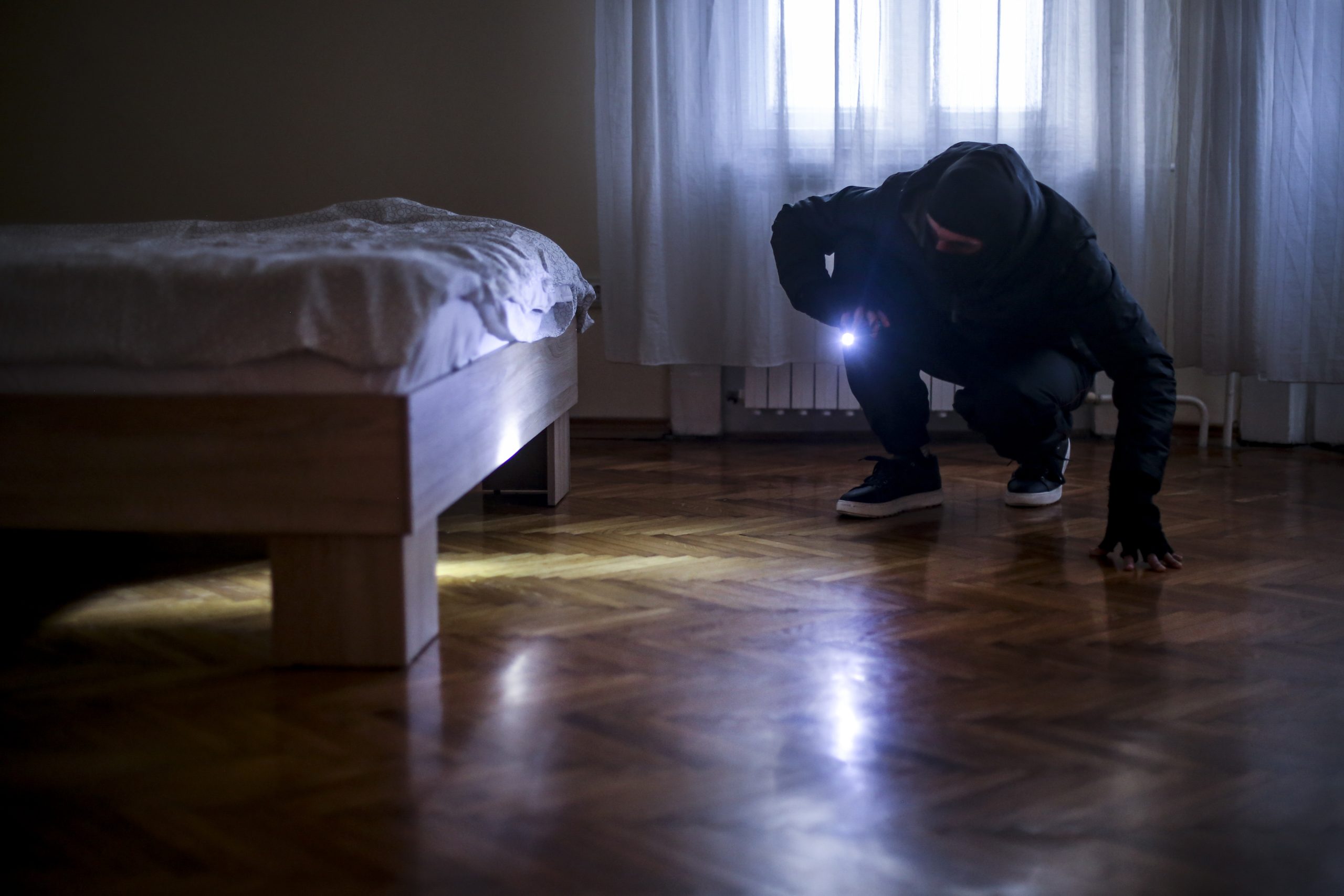 December 31, 2022
Your bedroom is the heart of your home. It's somewhere you should feel safe, store your valuables, and be able to sleep. But with burglaries on the rise, many people are investing in extra security. Protecting your bedroom door makes you feel safe and sound inside and away from it.
In this article on bedroom security, we explore the reasons why you may want to add extra bedroom security. We then explain how to secure your bedroom door and protect your valuables.
Why invest in bedroom security?
When we sleep, we're at our most vulnerable. Burglars and criminals know where we're most likely to keep our valuables, and it's the bedroom. So when entering a home, they'll head for bedrooms in search of jewellery, cash, and other valuables.
According to experts, those in rental properties where they're sharing with others are at greater risk of being targeted. The actions of others can leave individuals dangerously exposed, which is why many private and rented accommodation residents are interested in additional bedroom security.
We don't want to overstate the risks, or to make you feel scared – but a small investment in some security protection can give you greater peace of mind and safety.
In the USA, panic rooms built with steel security doors are increasingly popular among the rich. These safe rooms are extreme and expensive – and are thankfully unnecessary (unless you're one of the super-rich). The good news is, you can secure your bedroom for less than £50 with Securian.
How to secure a bedroom door
Door latch or bolt – The cheapest and easiest security option is a latch or bolt that you slide in place when you close the door. These secure the door and the door frame and provide limited protection for inward and outward opening doors. However, they can be forced open by a dedicated thief.
Bedroom door lock – A lock for your bedroom door is a step up in security from a simple latch. If renting a room in an HMO, your door should be fitted with a lock. Those in shared houses or private accommodation must invest in their own. You face a huge choice of locks, including mortice locks, cylinder locks, and strike plate locks. You'll need a key to operate the lock, and it's easier to fit a lock when you install a door.
Door jammers – Door jammers are drop-in high-security devices that provide exceptional protection from external threats. When you're inside the room, you drop the jammer in place, where it stops anyone from forcing the doors open. Securian's MX-2 pin door jammer, for example, can be secured in place in minutes. The Securian MX-1 slides into place, resting behind the door to provide an impossible to break barrier. Door jammers are easy to fit and require no drilling or damage to the doors, which makes them a popular choice for those in rented accommodation.
Security bar – If you're lucky enough to have a balcony, or external door in your bedroom, securing this should be a priority. Securian has developed a range of patio and French door locks that can stop an intruder from accessing your home. The French door handle lock slots into place and is almost impossible to break. The portable door lock can be unpacked, fitted and removed in seconds.
Safe – If you're worried about your possessions within your property, a safe can be an effective way of keeping them safe. While you can find cheap safes for sale, they'll offer little to no protection against a committed and experienced thief. Instead, you should spend 10-20% of the value of the goods inside on a safe. The more valuables you store, the more you should spend on a safe.
Summary
When we turn the front door knob and lock the door, we want to feel safe and protected. Adding additional security – such as a bedroom door lock or door barricade – can help us feel safer and more secure in our bedrooms.
While the risk of home intrusion is thankfully low, what price is peace of mind? Securian's range of door jammers and door protection devices are available at less than £50. They can be fitted in seconds, securing your bedroom and home from external attack. The devices are all designed to have minimal impact on your existing fixtures, including doors and locks. Shop online today and enjoy free delivery for all orders.